ETM Extreme Pressure Traction Machine System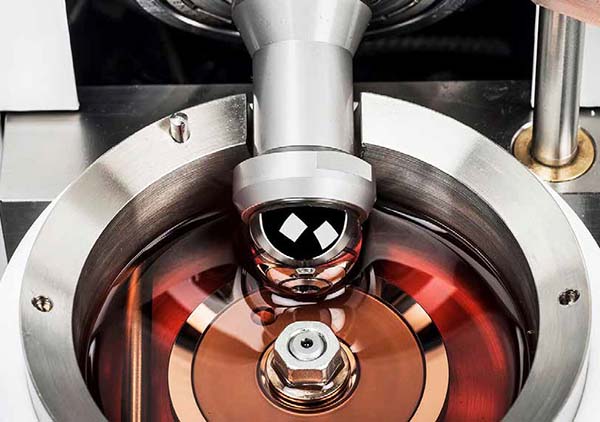 Product Name
ETM Extreme Pressure Traction Machine System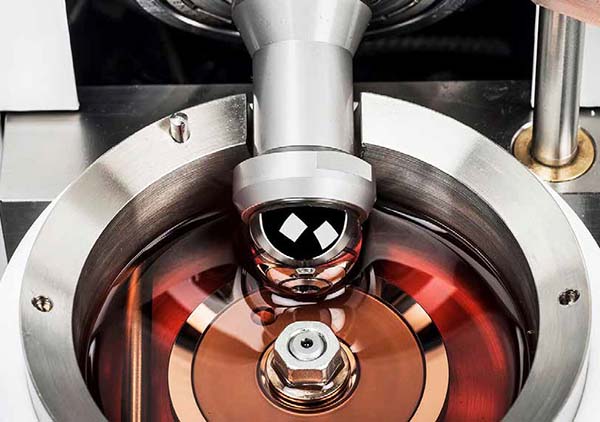 This is a ball-on-disk type tabletop friction and wear tester that can be used for measurement under any test conditions such as load, speed, temperature, and Slide/Roll ratio. It is specialized for testing conditions with higher surface pressure than conventional traction testers.
*Click here to download more detailed materials (English/Japanese)➡ *Japanese website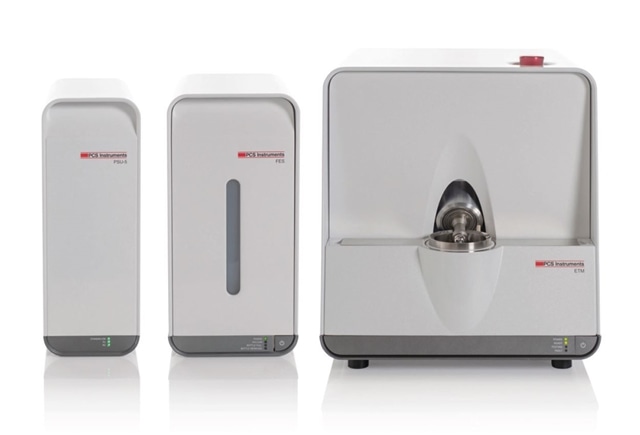 Overview
This is a ball-on-disk type tabletop traction tester that can measure the coefficient of friction by changing the load, speed, temperature, and sliding ratio.
The traction of lubricants, greases and other fluids can be measured fully automatically with software generated profiles.
<<Measurement principle>>
ETM is a ball-on-disc type traction tester.
A force transducer measures the torque produced when the ball and disc rotate.
The ball and disc of the standard specimen (AISI52100 standard) are controlled by DC servo motors and driven independently.
The test chamber is heated by a heater cartridge, and by using an oil cooler, it is possible to perform low temperature tests from 10°C and cool down after the test.
Characteristics
Since the disc and balls are controlled independently, it is possible to reproduce a Slide/Roll ratio of ±200% or more.
The FES automatic drain system simplifies the cleaning work of the test tank and reduces the risk of spilling samples during cleaning.
It is possible to shorten the work time by using an oil cooler to perform low temperature tests from 10°C and by cooling the test tank after the test.
By using 3D SLIM (option), it is possible to observe the formation to damage of tribofilms up to a maximum thickness of 250 nm.
Specification
Load range

 100~1650N

Contact surface pressure

 ~3.5GPa(standard test piece)、~7.1GPa(tungsten carbide test piece)

Maximum speed

 1~3500mm/sec

Slide/Roll

 0~200%

Temperature range

 Ambient~150℃(10°C ~ when using an oil cooler)

Test sample volume

 30mL

Power supply

 100~240V、50/60Hz、1600VA

Dimensions

 Testing machine body 400mm(w) × 605mm(d) × 425mm(h)
 PSU 150mm(w) × 360mm(d) × 402mm(h)
 FES system 200mm(w) × 360mm(d) × 400mm(h)

Weight

 Testing machine body 52kg
 PSU 13kg
 FES system 13kg
Graph Image
Option
3D-SLIM (Spacer Layer Imaging Method) film thickness measurement
Calculate the thickness of the tribofilm from the RGB calibration values of the contact surface using the principle of optical interferometry.