Shima's Stories 1
We are helping to protect marine ecosystems by proposing cosmetic ingredients derived from natural powders.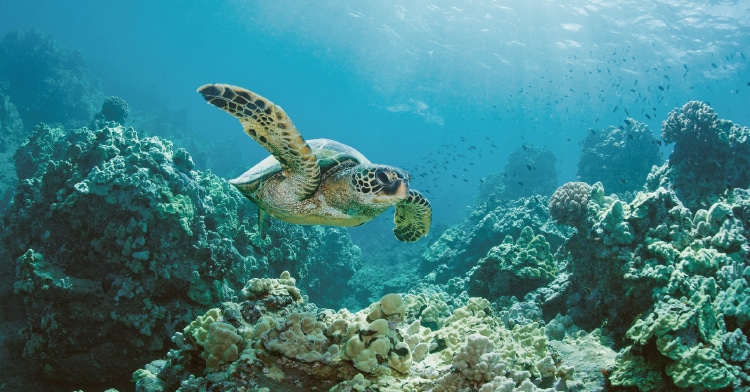 Microplastics are causing serious contamination of the ocean environment.
Working from the user's perspective, we developed an alternative material based on a new compound.
Our environment-friendly cosmetics feel similar on the skin to conventional products, ensuring user satisfaction.
Related SDGs


Pharmaceuticals & Cosmetics Division
Cosmetics Department
In high school, she was fascinated by cosmetics, and she enrolled in the Faculty of Pharmaceutical Sciences at university on the idea that she wanted to make cosmetics herself. After that, while she was in charge of sales at a cosmetics manufacturer that she joined as a new graduate, she started to think that she wants to use her knowledge in a specialistic field. Therefore, in 2018, she joined Shima Trading Co. Ltd., which has strengths in cosmetic raw materials among trading companies. She is active as a "sales engineer" who performs both as a sales representative and a researcher.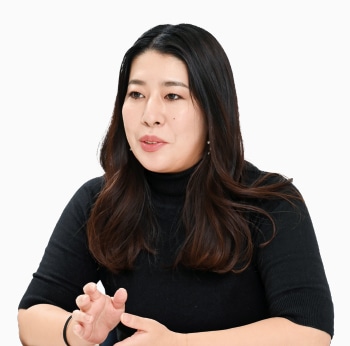 Marine pollution caused by microplastics is causing worldwide concern.
In recent years, marine pollution caused by plastic waste has become a global problem. One source of this problem is microplastics used in cosmetic base materials, which find their way into the oceans after users wash off their cosmetics. Microplastics are believed to damage ecosystems, and their use is being restricted in a growing number of jurisdictions, including the EU. Shima Trading has been working with manufacturers for several years to develop alternative materials that will not contaminate the oceans.
Any change in the base materials of a cosmetic will obviously change the way that it feels on the skin, which is an important consideration for users. The greatest challenge for our project was the need to solve an environmental problem while also providing the same feel on the skin as earlier products.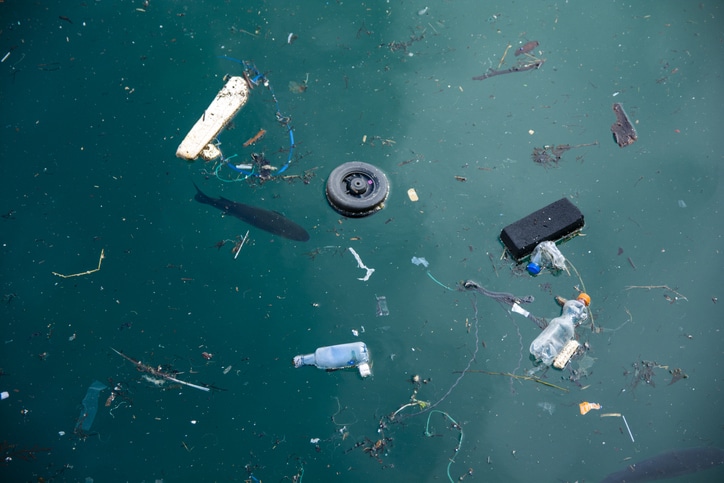 After continual experimentation at the Cosmetics Laboratory, we finally succeeded in developing a unique alternative ingredient.
The substance that ultimately attracted our interest after our initial study was a biodegradable powder. While this substance was environment-friendly, it failed to provide the same feel on the skin as microplastics. We then commenced a development project in collaboration with a raw material manufacturer. We experimented with various combinations of other raw materials and this natural powder until we created an original ingredient that produced virtually the same feel on the skin as conventional products without causing environmental contamination.
However, more work will be needed before cosmetics based on this material will appear on store shelves.
We will continue to make further enhancements as we move toward the dream of creating a product that will truly help to protect the marine environment.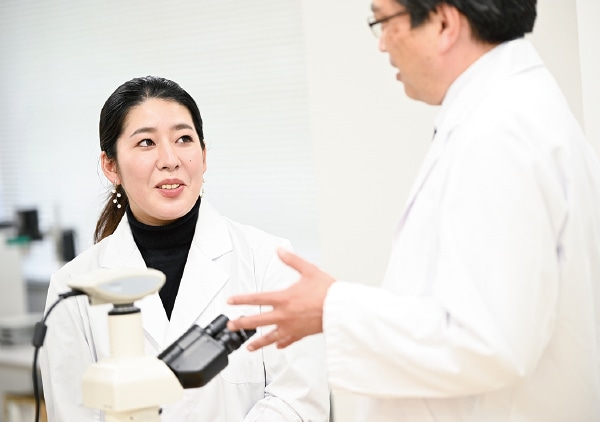 Research, marketing, use—Through this project I've been able to use my own knowledge while looking at our objectives from a user's perspective.
I began to study cosmetic ingredients when I was still at university. As a sales engineer, my work combines marketing and sales with research and development. I place particular importance on the viewpoint of consumers who use cosmetics on a daily basis. I frequently visit drugstores and social media sites to monitor user comments that might provide hints for improvements in our products. I also continually scan current trends in the cosmetic industry and use this information to think about future product enhancements. My work is difficult but exciting. My ambition is to provide the world with cosmetics that will be bring happiness to as many users as possible while also protecting the environment.