Shima's Stories 3
We are helping to improve the charging infrastructure needed to expand the use of electric vehicles.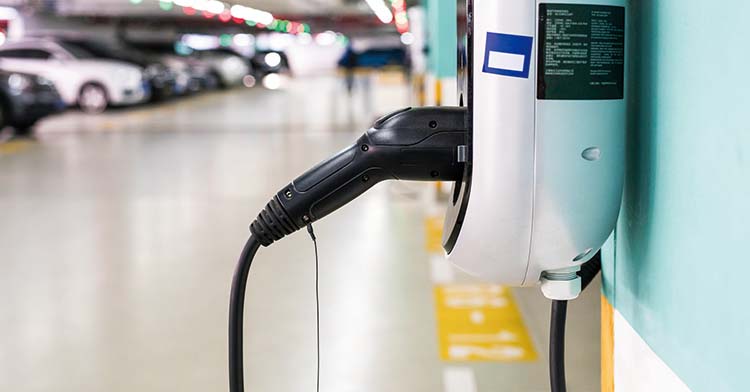 The take-up of electric vehicles (EVs) has been slower than anticipated.
We are focusing on the development of high-performance batteries and rapid charging systems.
We aim to make Earth-friendly driving available to everyone.
Related SDGs

Industrial Energy Division
Mobility Solution Development Office
After graduating from university in South Korea, where he was born and raised, he joined a Japanese chemical manufacturer and engaged in research and development and sales for seven years. He was so curious and eager to learn that he said with a smile, "It's more fun to take on new challenges than to use my own knowledge.'' He even learned Japanese by himself while working at the Japanese company. After that, he joined Shima Trading Co., Ltd. in 2016 due to his interest in the trading company business and the battery field. He is mainly engaged in research and development of battery raw materials and peripheral equipment, as well as imports and exports to South Korea.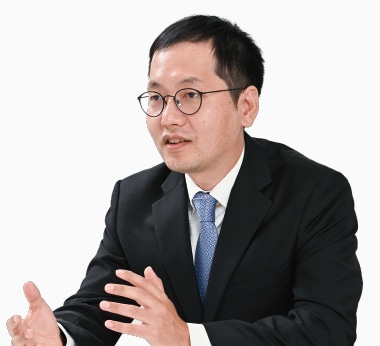 We are helping to expand the use of EVs in Japan.
Countries around the world are promoting the use of EVs as a way of reducing air pollution caused by motor vehicle exhaust emissions. The EU has taken a particularly strong stance and plans to prohibit gasoline-powered vehicles from 2040 onwards. Shima Trading is working with various manufacturers, including car makers and manufacturers of battery parts, to enhance the availability of high-performance batteries and rapid charging systems as part of efforts to promote the increased use of EVs in Japan.
Our research identified long charging times as one of the reasons for the slow take-up of EVs. Today even the fastest chargers take around 30 minutes to charge a vehicle fully, which means that a sudden increase in the number of EVs in use would result in long lines of vehicles waiting at charging stations. There is an urgent need for a system that would allow charging to be completed as quickly and easily as filling a car with gasoline.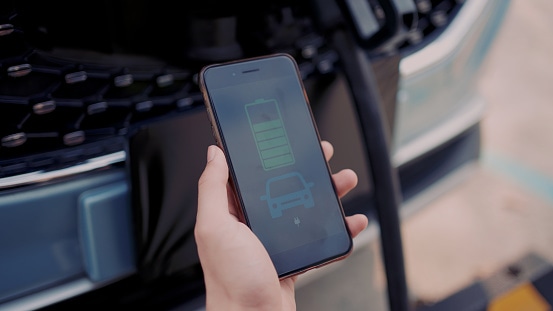 We are focused on a future in which EVs are the mainstream.
After discussions with various manufacturers, we commenced development of a battery designed for rapid charging. We are making good progress, and by using solid electrolytes, we have been able to reduce the time required for an 80% charge to around five minutes. We expect this battery to be installed in vehicles from around 2021 onwards. However, the improvement of battery performance will be meaningless without rapid charging systems, and we are now giving urgent consideration to the development of an improved charger. Our mission is to reach this goal as quickly as possible so that everyone can enjoy the benefits of EVs. I believe that we are fast approaching a future in which EVs will be everywhere.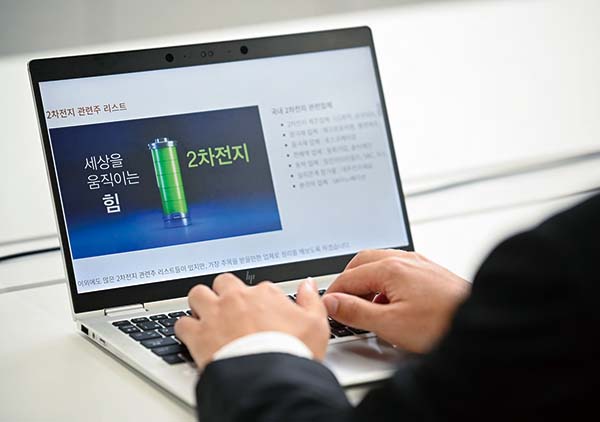 My goal is to realize the limitless possibilities of batteries.
South Korea is one of the biggest users of EVs in Asia. For example, EVs already account for 70% of vehicles in use on Jeju Island, which is the largest island in South Korea and a popular tourist destination. My greatest advantage as the only project team member with a South Korean background is my ability to track the latest market trends faster than anyone by studying the websites of South Korean companies and communicating with their staff.
I aim to use this information-gathering advantage to support our continuing efforts to develop enhanced batteries and chargers. I am also determined to create infrastructure that can be used in other fields, such as healthcare. I believe in the limitless possibilities of batteries.